Constipation is a relatively common symptom. To overcome the uncomfortable problems caused by prolonged constipation and avoid unwanted complications, we need to understand the timely and appropriate treatment methods. Apple juice is one of the drinks that help relieve constipation and have a healthy digestive system. So how long does it take for apple juice to help constipation? We will answer you in the article below.
Below is the list of information in this post:
Causes of constipation
Complications of constipation
Effects of constipation
How long does it take for apple juice to help constipation?
Other juices that are resistant to constipation
Causes Of Constipation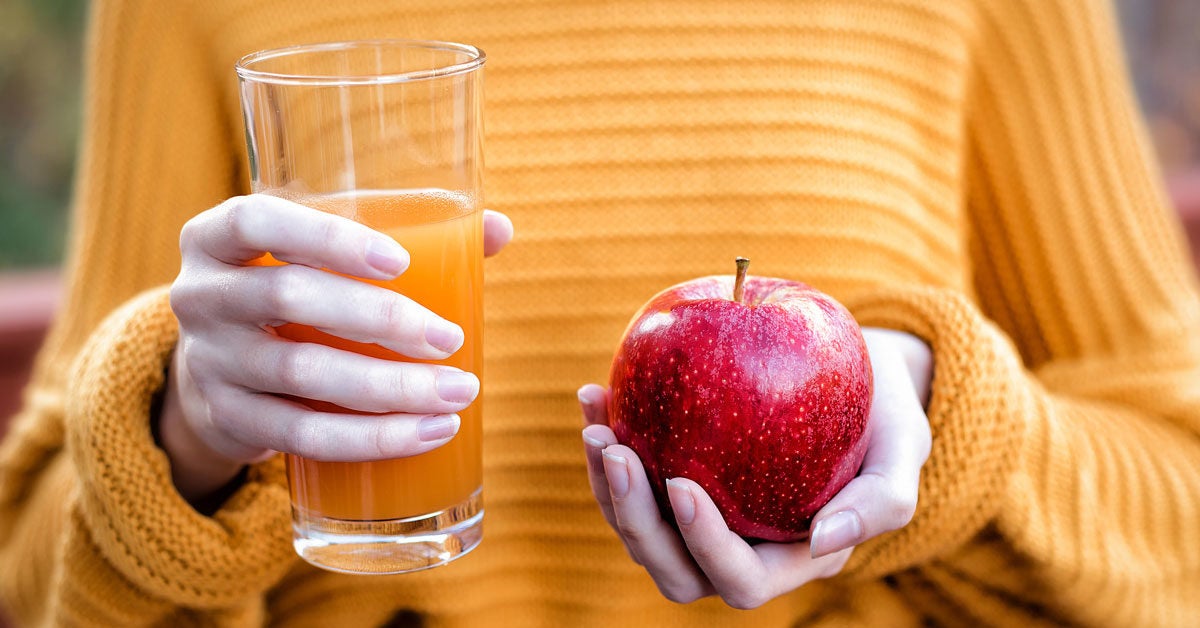 Patients can easily recognize constipation through symptoms such as fewer bowel movements, abdominal pain, headache, and especially difficulty in defecation. This is a disease that can cause serious complications.
Constipation is a state of passing stools that are hard, dry, and unable to go. Every time you have to push hard, it takes a long time to have a bowel movement, or it takes days to have a bowel movement.
Constipation is a widespread phenomenon, especially in the elderly and fat people, which can be caused by specific causes as follows:
Due to nutrition
People with constipation often have an unreasonable diet, in a low-fiber diet, because fiber effectively supports the digestive process and contractions of the stomach or people with low-fat diets. Strict diets are also prone to constipation.
Drink less water
Water plays an important role in the transport of substances in the body and helps food digest easily, so when the amount of water is not enough to meet the body's needs, it is easy to cause constipation.
Psychological reasons
The habit of holding a bowel movement, especially while reading books and newspapers, prolongs defecation time is also one of the causes of constipation.
Some other causes
Colon diseases, endocrine diseases such as hypothyroidism, hyperthyroidism…; due to the use of drugs that reduce contractions of the colon, such as pain relievers, antihypertensive drugs, or occupations requiring long sitting and sedentary activities.
Complications Of Constipation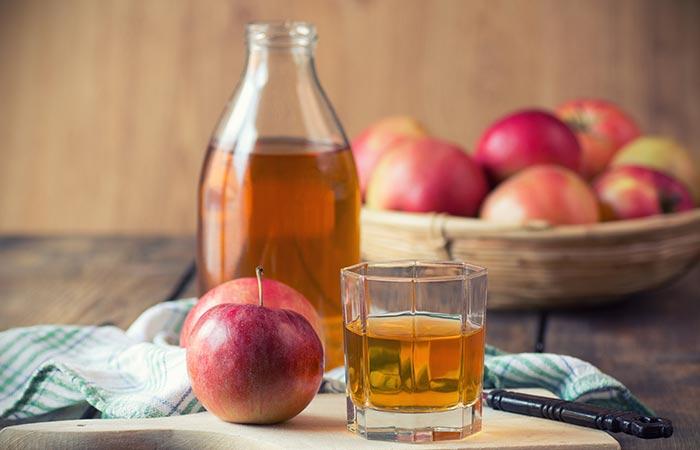 Bloody stools
When the solid feces tear the anorectal mucosa, it will cause bleeding, but the amount of bleeding is more or less dependent on the degree of mucosal injury, whether there is damage to the blood vessels, not—frequent recurrence of constipation.
Anal fissure
When the solid feces cause difficulty in defecation, the patient often has to push hard and exert maximum effort to tear the mucosa, submucosa and may spread to the anal sphincter causing anal fish. An anal fissure not only causes bloody stools but is also painful while the stool is passing and will continue to cause pain in subsequent bowel movements.
Painful bowel movements
Pain caused by anal fissures or spasms of the anal sphincter and increased in the presence of an anal abscess or fistula…
Pain in the lower abdomen due to large feces contained in the rectum, a sigmoid colon makes the patient uncomfortable, dull pain or much pain if there is a phenomenon of semi-obstruction, intestinal obstruction due to fecal stasis.
Effects Of Constipation
The longer the duration of constipation, the more severe the consequences of it.
Psychological changes, stress
Patients are always stressed, feel frustrated, uncomfortable, eat poorly, sleep poorly, are often tired, making health decline.
Anorexia
Most people with constipation, especially young children, are terrified of eating, anorexia, poor appetite due to frequent feeling of fullness, indigestion, and fear of bowel movements.
Internal hemorrhoids, external hemorrhoids
When patients suffer from prolonged constipation, most will have hemorrhoids due to the phenomenon of increased abdominal pressure because always straining when having a bowel movement makes the hemorrhoids get bigger and bigger each time you have a bowel movement and often have blood with stools.
Anorectal inflammation, anal abscess, anal fistula
Hard stool mass should cause trauma, inflammation of the rectal mucosa, anal canal, increasing the risk of infection, anal abscess, rectum, anal fistula…
Intestinal obstruction due to fecal stasis
Due to the long-term stagnation of stool in the colon, it becomes more and more solid. It can cause semi-obstruction or intestinal obstruction, with manifestations such as intermittent abdominal pain occurring continuously, abdominal distension, no bowel gas, or bowel movement.
Exhaustion, chronic intoxication
When feces stagnate for a long time in the colon, it will create conditions for pathogenic bacteria to grow and produce harmful substances. It will be absorbed into the blood and gradually lead to chronic poisoning. So the state of nervous stimulation affects the patient's mood and spirit. The patient always feels frustrated, uncomfortable, eats poorly, in the long run, will make the patient lose weight, anemia, blue skin, pale mucous membranes, bad dry skin.
Increased risk of anal and rectal cancer
Due to the dry and hard nature of the stool, there are more toxins and carcinogens than the stool of the average person. The long time the stool stays in the rectum increases the contact time with the rectal mucosa, which is also a cause of cancer.
Increased complications for people with pre-existing chronic diseases
People with high blood pressure, the elderly, people with cardiovascular disease, cirrhosis of the liver ascites, chronic obstructive pulmonary disease, chronic heart disease, if you have constipation, it is very It is dangerous because when you have to strain to have a bowel movement, it will increase blood pressure, increase the risk of cerebral vascular occlusion or cerebral hemorrhage, increase the risk of shortness of breath, asthma attacks
Constipation also increases pressure in the intestines, increasing stagnation of stool and fluid in the appendix lumen, making the patient at risk of appendicitis. On the other hand, long-term constipation also makes the large intestine weak, dilated, forming colonic diverticula, and at risk of bowel perforation.
How Long Does It Take For Apple Juice To Help Constipation?
In fact, there is no exact answer to this "how long does it take for apple juice to help constipation" question because constipation has many different causes and conditions.
Some people are constipated due to eating the wrong food or have mild symptoms, need to improve the diet a little, and it can be cured very quickly.
But some people have tried many ways, even went to the doctor and used many drugs, still not getting better.
In general, when you are constipated, you should have a solution to overcome it as quickly as possible because constipation reduces the quality of life and causes many complications for the mother's health and, in the long-term, can affect the psyche. Physical. You can refer to how to treat constipation for the earliest solution.
The first thing you need to do is change the following eating habits to the best fit, eat a lot of fiber-rich vegetables (especially dark green vegetables), limit eating hot spicy foods, drink alcohol. Drink plenty of water and walk gently to increase bowel movements. Adhering to the above principles helps to improve constipation much faster.
Other Juices That Are Resistant To Constipation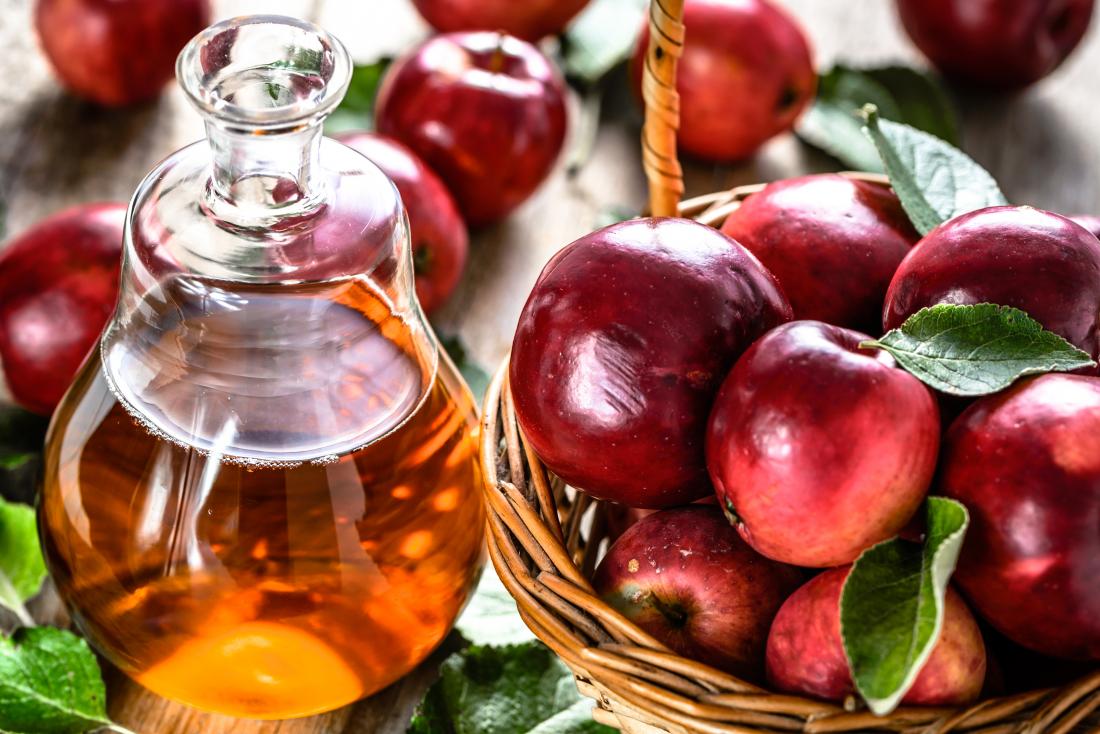 A high-fiber diet will help promote healthy and balanced bowel function. The United States Department of Agriculture recommends that women eat at least 28g and men 34g of fiber per day. If you are constipated, you need to eat even more fiber.
Juice is liquid but still contains fiber, although not as much as fresh fruit or raw vegetables. However, you should be aware that increasing fiber intake without drinking enough water can make constipation worse. Therefore, you should increase the amount of fiber along with water gradually in your daily diet.
Some fruits also contain sorbitol, which helps absorb water into the large intestine. When adding water to the intestines, stools will become softer, easier to move in the digestive tract, and pass out more smoothly.
To provide healthy nutrients and support a healthy digestive system and diet, water also plays an important role. Not only has the effect of protection and prevention, but the use of these types of water also brings the effective treatment of constipation quickly.
When suffering from constipation, in addition to using products and remedies to treat, the patient can use the following juices to help reverse constipation quickly. A juicer and some fruit can help you get rid of constipation
Apple juice
An apple contains about 1.2g of soluble fiber and 2.8g of insoluble fiber. It helps soften stools, accelerates digestion, and provides beneficial bacteria for the intestines to prevent constipation symptoms.
In addition, apple juice contains many nutrients such as vitamins, calcium, potassium, magnesium, etc., so it has a very high nutritional value. Apple juice can help prevent asthma, strengthen the immune system, lower cholesterol, and good for the heart… Besides, it is also chosen by women for beauty purposes.
Apple juice combined with fresh ginger and lemon used every day helps purify the body, beautify the skin, and support the effective prevention of sore throat.
Lettuce fish juice
When it comes to treating constipation, we can't help but mention lettuce. This is a vegetable with miraculous effects in the treatment of constipation recommended by Oriental medicine.
Lettuce is a spicy, slightly cold herb that helps to balance the temperature, purify, diuretic, and detoxify the body. This vegetable is very rich in fiber, so it is beneficial for the digestive system, effectively preventing constipation.
In addition, according to studies, lettuce also has antibacterial, anti-inflammatory, and bacteria-killing effects, so it is widely used to treat inflammatory diseases of the digestive tract.
Pineapple juice
Pineapple is a fruit with a high content of organic acids. It is an abundant source of manganese and provides the body with many essential nutrients such as Vitamin B1, Vitamin C.
On average, a cup of unsweetened pineapple juice has about 1.4g of fiber. So it helps regulate digestive activity, is an effective solution for treating constipation at home. Besides, pineapple juice is also a quite effective drink in supporting the treatment of stomach pain, intestinal infections … quite effective.
Fig juice and cow's milk
Figs are fruits that are rich in fiber. Each small fig has up to 1.6g of fiber, each cup of dried fig juice also contains up to 7.3g. Therefore, this fruit has an effective laxative effect.
Patients can use ripe figs, ground, and cow's milk to make a smoothie to use every day before breakfast. It can also be dried and then steeped, like making tea to drink every day. It also has the effect of cooling, improving constipation.
Orange juice
Orange is considered one of the fruits rich in Vitamin C and fiber, so it is perfect for the digestive process. Consuming orange juice every day can help increase the movement of bowel movements, prevent irritable bowel syndrome and improve constipation significantly.
Pear juice
Like apple juice, pears have a high fiber content beneficial for weight loss and blood sugar control and aid digestion.
One reason pear juice is on the list of fruits to treat constipation is that it can pull water into the intestines to soften stools, making the elimination process easier.
Watermelon juice
Like the above juices, Watermelon is also a beneficial fruit in the treatment of constipation. The evidence is that Watermelon contains a high water content that can clean the digestive tract, stimulate bowel movements, soften stools to help the elimination take place more smoothly.
Patients can use Watermelon juice in each meal and apply it for a long time to bring about effective treatment and many other health benefits.
The juices on the wire that we share only support the treatment of constipation. They cannot replace medicine. Therefore, patients need to learn carefully about the extent of their disease to have the most effective treatment method.
If you don't juice, you can use a blender to make a fruit smoothie instead
Watching this video to get more detail
Conclude
Build a healthy diet and combine the consumption of laxative foods with helping you improve and prevent constipation. In addition, when you find it difficult to go to the toilet, you should apply home remedies for constipation to treat this disease. Buy a juicer for the kitchen to make juicing easier at home.