Do you remember Vitamix's bestseller 5200? That blender has satisfied many housewives in terms of design and function. But later, Vitamix upgraded its blender lines to many new models and lines, of which the Vitamix 6500 Vs 7500 was also compared quite a lot. After a detailed review of the Explorian line, many customers wondered about the C and G series as well as the products of the two lines.
Both of these machines come from the Legacy platform but are different, so there will be certain differences between structure and design. I think it's hard for you to choose because you don't know which one is right for your needs. Today we'll show you each option to suit every need.
In addition, in this article, we will also draw a clear comparison between the two machines, including the engine, design, container, blade, noise, capacity for you to have the most detailed view about both. We will also include some examples of the other blenders of two lines so you can have a clear idea. Don't miss a word!
At A Glance: Which One Is For Your Demand?
Before comparing, I won't be able to immediately say which blender is the best between Vitamix 6500 Vs 7500 because it will be hard for you to believe. But first, I will introduce the names of the two blender lines and tell you which machine will be suitable for specific needs.
As for the Vitamix 6500, this blender belongs to the C series, but it will still carry some characteristics of the G series, we can call it a hybrid. The Vitamix 6500 will have many similarities with the 7500, but it will also bring a bit of its own identity to the C series.
Vitamix 7500 is the standard child of the G-series, It was supposed to be released in 2012, but you can see the company says 2014 was the first year it was on the market. This machine must be familiar to many kitchens, and it will fix some features that the previous C series was not perfect.
Overall, I find that the Vitamix 6500 is older, but it's still great, it's suitable for those who are busy and love the blending presets on the blender. And it is also suitable for those who want to experience a product of Vitamix without wanting to spend too much money on new lines.
Vitamix 6500
With the Vitamix 7500, it's for those who are willing to spend, you are willing to spend an extra $ 50 for a new machine and you hate noise, you like a quiet machine no matter how expensive it is. This would be a great option.
Vitamix 7500
Why did I make those choices, and is there anything else I haven't revealed? Let's read on.
Comparison: A Closer Look Into Design And Features
As usual with other reviews, I will compare from the outside to the inside, starting from structural design colors to important parts such as blades, containers, performance, price, and warranty. I won't show you which one is better in each category, but I will evaluate as objectively as possible and conclude the winner in the end.
Appearance and colors
In terms of external design, I think you can also see that these two machines are quite similar, the 6500 will look more classic. As for the height and width, the two machines are equivalent, both are wide and wide bases.
If you like to arrange your kitchen by tone, the Vitamix 7500 will have black, white, and red colors for you to choose from, they look quite trendy and beautiful. The white will still mix with some black, but I'll still split it up as white.
With the Vitamix 6500, it has a metallic color, I would describe it as platinum with a grayish-white glow. The Vitamix 6500 has fewer color options, but I find the 6500's existing colors quite beautiful and easy to mix with any kitchen.
Another special bit about the design is that the 7500 has a re-engineered motor base that makes it quieter than the Vitamix 6500 and doesn't have too much noise to give you headaches.
Container design
With the container, both have a capacity of 64oz, the design is wide and the base is also wide, this innovation has made it easier to store things in the kitchen cabinets and without getting in the way.
The good thing about this design is that you can easily use a spoon to scoop out the remaining parts in the mortar after grinding, because of the large design, it is easier to put external tools in than the tall and small jar.
The point I need you to note is that the machine may not be able to grind small amounts of food, because the bottom is wide, so you need to add a little more to make sure the food reaches the blade and the machine can grind. It is possible that for liquids, the mortar can loosen a little but not much. If you prefer a slimmer container, you can refer to the Vitamix ,200.
Interface
A lot of people are interested in this part because they need to be quick in manipulation so as not to waste time adjusting different formulas. The great thing is that the 6500 will give you more blending presets than the 7500, with these presets you can make smoothies, make soup, make the buttercream, make almond butter, grind ice.
This is a feature that many blender companies notice, but Vitamix only has certain machines with this feature. Understandably, the pros would prefer to be able to adjust the different styles to produce mixtures with different degrees of gain, but for the amateurs, it does not matter.
The Vitamix 6500 will help you make blending easier thanks to its user-friendly interface with presets.
Motor and performance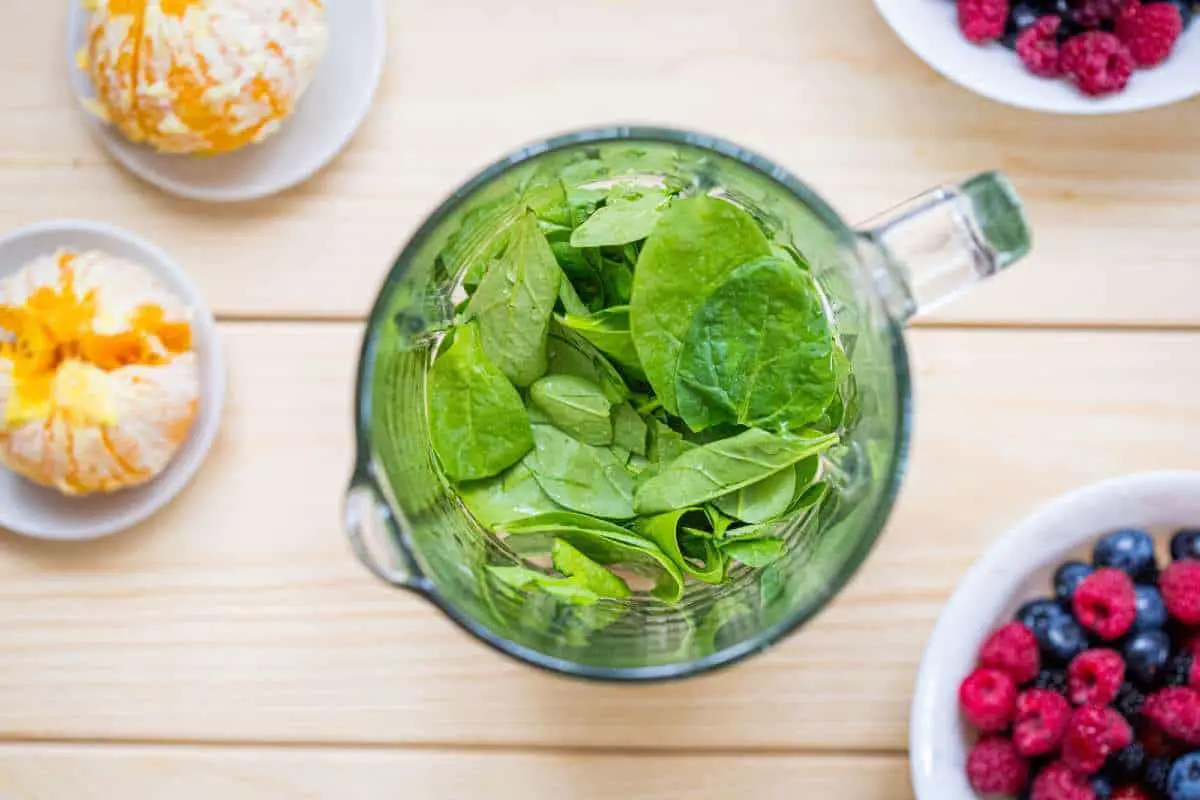 Like all other Vitamix blenders, the 6500 and 7500 still retain the elements such as ruggedness, durability, high capacity, they are not compact handheld machines, they are very heavy and sturdy, so performance is very respectable as well as doing many different hard things.
So, for the performance part, it can be said that we can all do the same things, give the same finished product, but the only difference is that with the 7500 you will install them yourself.
Both series are equipped with 2.2 HP motors, but the base station around the engine is the difference. With the 6500 being the older C series, they don't have the same noise-reducing insulation as the 7500 in the G-series. So when operating, the noise emitted by the 6500 may make you more uncomfortable. The 7500's sound reduction is quite high, up to 40% compared to the old line.
Control button
Because these two blender lines are quite similar in many points, what is the difference, I will list them all today.
With the 7500, you can see the power button on the back of the blender, which also makes turning on and off the machine quite easy. On the left, there will be a rotation speed button, including levels from 1 to 10. And especially there will be a pulse switch button, which helps when you don't want to completely puree your finished product, you can press and stop the machine.
With the 6500, they have the same button design, but the power button will be on the front of the machine, and in addition to the speed from 1 to 10, they also have 3 more available modes that are smoothies, frozen desserts, and frozen desserts. hot soup, those are the preset features I talked about above.
Blade and blending
Vitamix blades are known for their durability with stainless steel and the blade is fixed to the container, sharp, and able to crush anything. This will be another similarity between Vitamix 6500 Vs 7500.
Both blenders have 4-inch blades and design the blade to fit the container to ensure it is wide enough to reach the entire food. This knife is quite sharp, so you need to pay attention when cleaning.
The strength of the two blades will also be the same, so you can see that the blending time of these two blenders is almost the same, maybe a few seconds apart but not significant.
Warranty and Durability
You don't need to worry about this part, Vitamix is ​​a company that aims for high quality and long-term durability, that's why the first Vitamix models are still around and still storming the market. school.
Both blenders come with a 7-year warranty, and customers say they can actually last for decades. With a design made of hard plastic, the machine has good impact resistance as well as can be used for a long time without fear of breakage or aesthetic scratches. And if you want to warranty and replace some parts for another 3 years, you can pay a small extra cost, ask the seller about this.
Extras
Few people care about accessories that come with a blender like this, but I find this to be something worth paying attention to. With both 6500 and 7500 you will get what comes with it. The first is a cookbook with 200 different recipes and clear instructions for use and cleaning. If the 7500 doesn't have a preset like the 6500, I think this book will suffice.
What's more, both blenders will also come with a tamper plunger, used to push the food down so the blades can reach them. But I note that these accessories may not always be included, if you have questions please read customer reviews carefully.
Self-cleaning
All Vitamix blenders have a self-cleaning function, I have used the self-cleaning function a lot and I find it cleaner when you wash your hands a lot (because blender sometimes can't be used in the dishwasher). You know, the blender's motor is very powerful so it's understandable that its self-cleaning mode can help get rid of any food residue.
Both blenders are not dishwasher safe, so you need to pay attention to this feature. The self-cleaning time for both will be 60 seconds.
Price
After reading this article, you can guess which machine is more expensive, right? The Vitamix 6500 is an older model, but it costs more than the 7500, and the price difference is about 10%. If you want to buy an additional 3 years of warranty as I mentioned above, the price you have to pay more is about $ 35.
I can't say which price is more worthy because both blenders have certain advantages and disadvantages, so you should consider your finances to choose.
Conclusion: Which One Is The Best Overall
Thank you for reading to the end of the article, and now it's time for us to tell you which machine is better between the Vitamix 6500 Vs 7500. Our answer is the Vitamix 7500. That is to say, The 7500 is an improved machine that reduces noise by 40%, it is very impressive to me and I think with two computers with similar features, this highlight will make it easier for you to choose.
Although the 7500 doesn't have the same presets as the 6500, I guess with the included manual I can still do the simplest things myself. But the 6500 is still good if you have separate kitchen space and you don't mind the noise affecting your family, then this will not be a weakness anymore.
In summary, we lean towards the Vitamix 7500 because of its colorful design and good noise resistance. In contrast, the 6500 is more affordable and has very convenient blending presets. Thank you for your patience in taking the time to write the article, and I will include another product and a video for your reference